Intimate, secluded hotel with fabulous views over the bay
Extensive spa using exclusive techniques
A member of 'The Leading Hotels of the World', the charming and secluded Mezzatorre Hotel & Thermal Spa enjoys a majestic location on a lush pinnacle of Ischia. This intimate retreat, with fabulous views of San Montano Bay, is located in Forio d'Ischia, not far from the villa where the famous Italian film director Luchino Visconti once lived in.
The beautiful guest rooms are located in either the carefully-restored 15th century tower or hidden amongst an oasis of pine and oak trees. They are tastefully decorated with cool, neutral colours or warmer shades, each one complete with modern comforts.
Both of the hotel's restaurants serve a select choice of Mediterranean dishes. Enjoy dinner in the hotel's main restaurant, La Torre, or overlook the pool and the bay at the La Baia restaurant. Piazzetta Torre is the perfect spot for after dinner drinks and stargazing. Start each morning with the lavish breakfast buffet, which is served on the terrace at La Torre overlooking the hotel's private bay.
Another great feature of this hotel is its heated outdoor swimming pool and access into the azure sea is via bathing platforms. The extensive spa uses the most exclusive techniques and up to date treatments and the thermal spa is heated with Ischia's precious thermal waters.
Steeped in history, the Mezzatorre Hotel & Thermal Spa benefits from a naturally peaceful location with spacious surroundings, making it an ideal spot for relaxation or rejuvenation.
The hotel has 57 rooms (official rating 5 star) Citalia does not accept children at this hotel, however this is not an adult-only property. This hotel may not be suitable for people with walking difficulties.
Facilities
Bars & Restaurants
Bar La Torre
At the sunset hour enjoy a cocktail accompanied by appertisers from the chef overlooking the Gulf of Naples in the sophisticated Bar La Torre.
La Baia
Positioned near the pool and overlooking the bay, La Baia restaurant serves traditional Neapolitan dishes in an informal setting.

Open for lunch (and dinner from June to September).
La Torre
Dress Code: Gentlemen are required to wear long trousers during the evening.
La Torre restaurant is located on the clifftop terrace offering a romantic atmosphere and an extensive menu of refined Mediterranean cuisine. Each dish is prepared with local ingredients, natural and strictly seasonal.
Open for dinner.
Beach & Pools
Private Terraced Beach
Private terraced area overlooking a private bay with steps into the sea.
Swimming Pool
The heated outdoor swimming pool is normally in use from April to October.
Spa & Wellness
Wellness Centre & Thermal Spa
The well-being centre boasts three hydrotherapy pools heated by Ischia's precious thermal water that flow at 45°C, Turkish bath with colour therapy, sauna, and beauty and spa treatments (all payable locally).
Activities & Entertainment
Parking
On-site parking is available free of charge.
About the location
Forio is picture-perfect: a stunning medieval seaside town backed by rugged mountains and fronted by a sandy beach. Delve into the warren of historic streets to find architectural gems like the pastel-shaded baroque cathedral and the Il Torrione tower museum – one of twelve 16th-century turrets found in the town – or take a wander down to the sea for one of the island's finest beaches. Although Forio is Ischia's second-largest town, this picturesque port is small by mainland standards and still maintains an authentic Italian feel, complete with bustling markets and seafood restaurants. There's also a great bar culture here, with sophisticated seaside bars offering live music to accompany the views.
Some of Forio's best attractions are hidden away behind historic walls – namely the town's botanical gardens, Giardini la Mortella – a spectacular tumble of rare plants from all over the world that climbs into the foothills to a vantage point high above the town. For those looking to relax, there are also a number of thermal spas to enjoy close by. Whether you are looking for historic sights, authentic dining or just a sunbed by the sea, Forio has it covered.
Transfer Time
The hotel is 2 hours from Naples airport.

Return private transfers included. To change your transfers or book car hire instead, simply call us once you've completed your booking.
Double Garden View
Max 2 Adults
The Standard Double Garden rooms located in the Cottages are surrounded by the luxuriant Mediterranean vegetation typical of the island of Ischia. They are connected to the Tower by shady paths. These rooms have bathrooms with a marble sink and bathtub shower combination. Outside they have a private terrace of about 6m² surrounded by greenery.
Size: 24m²
Double Sea View
Max 2 Adults
These rooms are located in the Tower or in the Cottages located inside the hotel's 7 hectares Park- with window or a small terrace / balcony with sea view. They have bathrooms with marble sink, bathtub shower combination or large shower.
Size: 19-25m²
Double Deluxe Sea View
Max 2 Adults
The Double Deluxe rooms are either located in the Tower with two windows and a view overlooking the private bay, or in the Cottages, located within the 7 hectares Park, overlooking the wonderful San Montano bay and Tyrrhenian Sea which surrounds Ischia. They have bathrooms with marble sink, bathtub shower combination or large shower.
Size: 25-31m²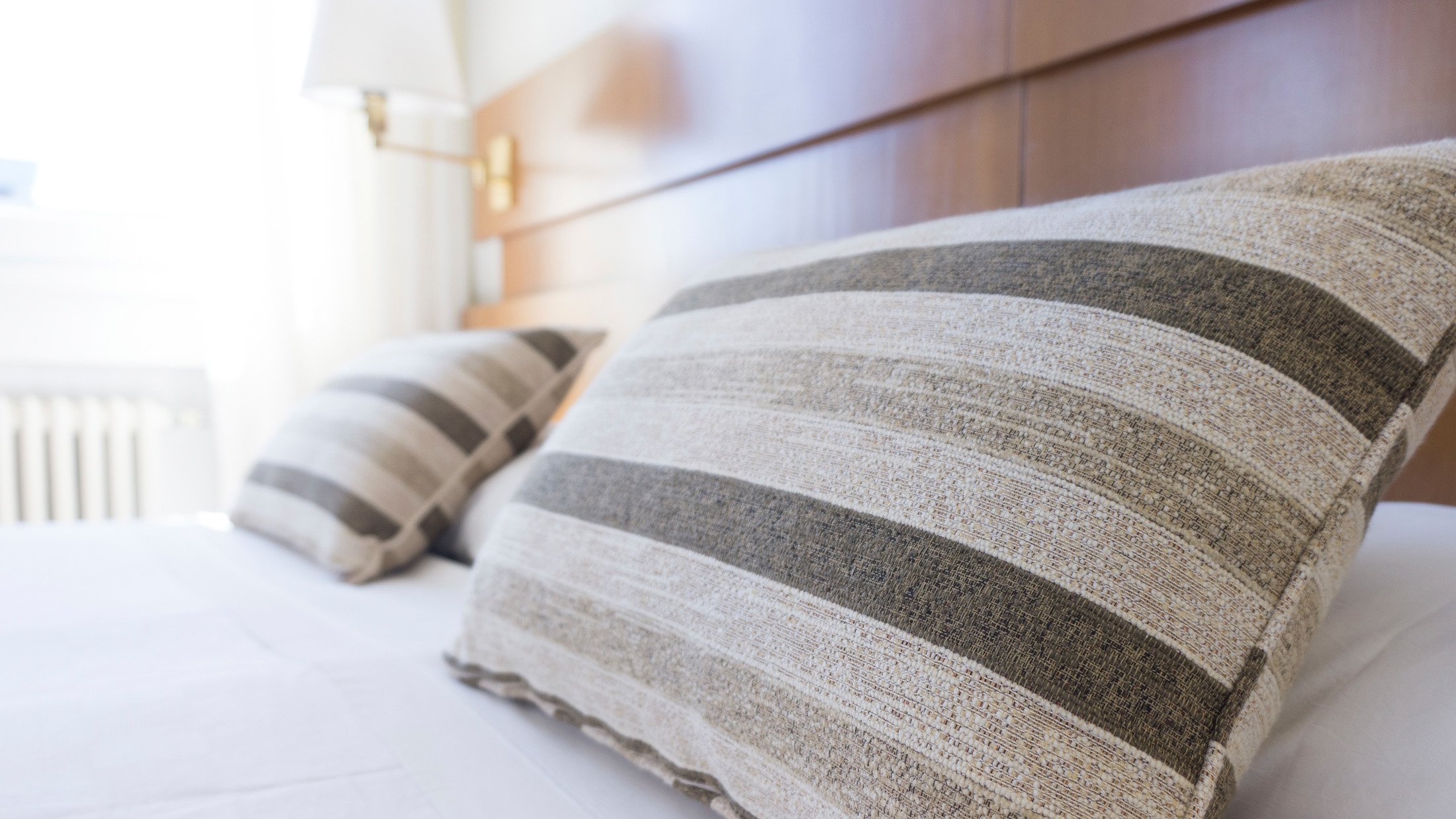 Junior Suite Sea View
Max 3 Adults
The Junior Suites are located in the 16th century old Tower with windows overlooking the hotel's private bay and the pool area. All Junior Suites are spacious, in a modern style. They have a bedroom and a separate living area with a sofa bed that complete your stay in an elegant way. The bathroom comes with a marble sink, combination bathtub/shower or a large shower.
Size: 38m²
Bellevue Suite Sea View
Max 3 Adults
This wonderful panoramic Suite is located on one of the highest ancient Saracen Tower's floors, with a unique view of the bay of San Montano and the Gulf of Naples. The large terrace is equipped with sun beds and umbrellas. Thanks to the glass balustrade you feel like floating on the water. The room has a sleeping area and a living area with a sofa bed. The bathroom, has a double marble sink, a panoramic bath and a separate shower.
Size: 47m²
Suite Sea View
Max 3 Adults
The Suites have a bedroom and a sitting area with sofa bed in a single setting. These Suites could be located either in the Tower or in the Park Cottages inside our Park of typical Mediterranean vegetation and have a wonderful view of the San Montano Bay. The bathrooms have either a combined bathtub/shower or a large shower.
Size: 40-41m²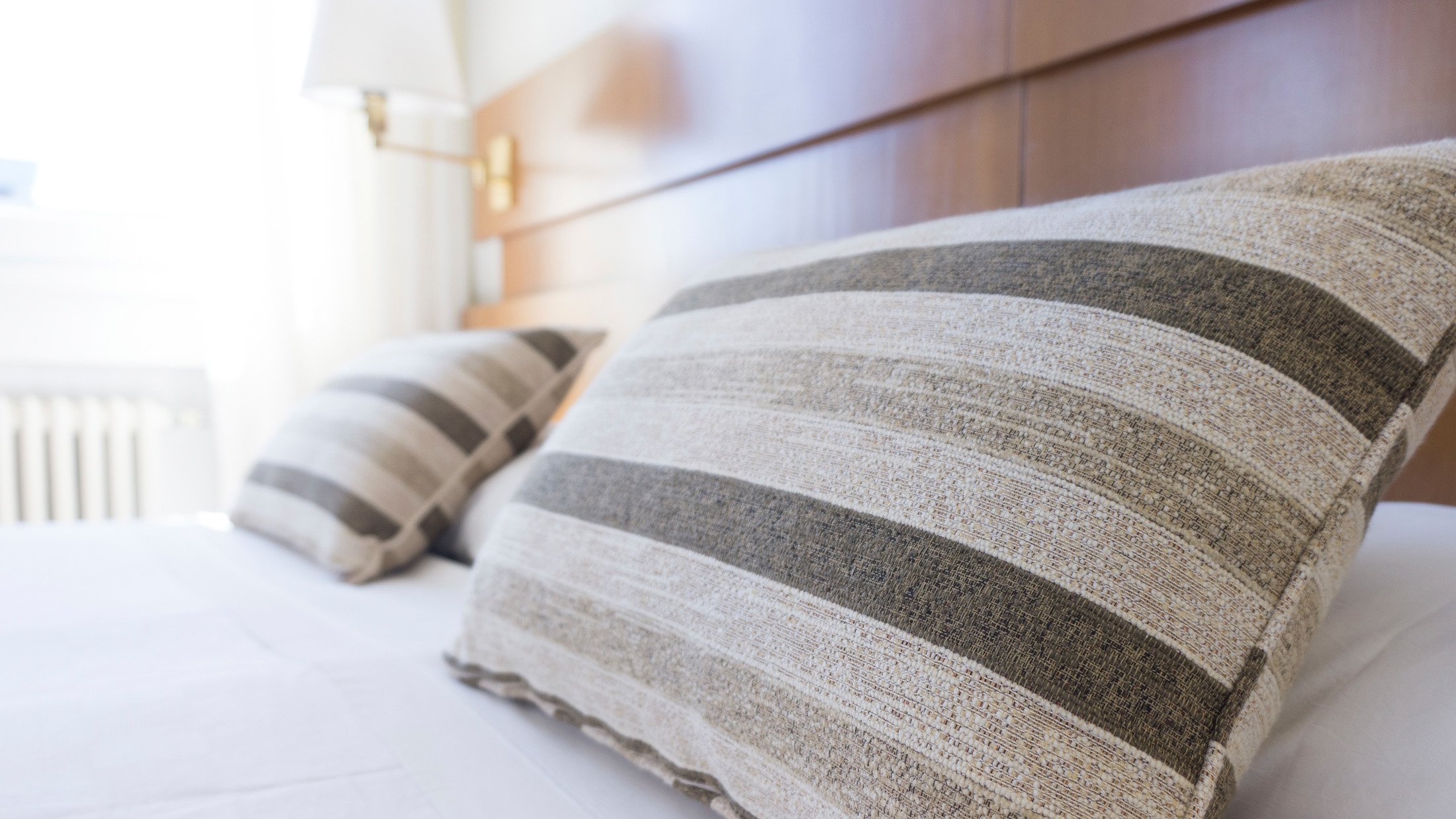 Grand Suite Sea View
Max 3 Adults
The most exclusive suite, located the XIV Century Tower, at the edge of the cliff with breathtaking views on the Tyrrhenian Sea. This Spacious Suite waits for you with the elegance and warmth of the Mediterranean style. The Grand Suite is the perfect room for those who love to feel coddled in a fancy way. It has a private terrace of 120m² with an unforgettable view of the hotel's private bay and of the San Montano bay. The large bathroom, with double marble sink, has a wonderful panoramic view and a separate shower.
Size: 80m²

Based on 489 traveller reviews

87% of travellers recommended this hotel
Travellers Ratings
What to expect
Reviews
"
Truly unique trip to paradise
Pietro79, Zurich, Switzerland
Sep 02 2020
At the lively small harbour of Ischia Porto, a driver awaits us. The journey leads through small villages along the sea. We turn off. Stately gate. The narrow road leads through a dense forest...
At the lively small harbour of Ischia Porto, a driver awaits us. The journey leads through small villages along the sea. We turn off. Stately gate. The narrow road leads through a dense forest... where are we being taken? Out oft he dark we find ourselves in the middle of a luminous, fragrant and peaceful Garden of Eden, spectacularly settled at the end of a cape over the sea. The location is phenomenal! The rooms are tastefully furnished and offer peace and privacy. They are located in the "main building" (a medieval tower unfortunately "renovated to death") and various bungalows. Depending on the location and season they offer sun, shade, sea view, balcony, total seclusion... an anxious person may finds the "remote" Bungalow Visconti a little intimidating, while lovers may enjoy the peace. You should indicate your preferences. I was deeply impressed by the service. The waiters team is motivated and very attentive, as can hardly be found even in the best hotels. Big compliments to all employees!! To be honest, it was the best service I ever had! We have only the very best memories of Mezzatorre and definitely come back!
View full review
"
The worse experience in Amalfi Cost
o3220, London, United Kingdom
Sep 02 2020
1. After spending 3 weeks on Amalfi coast we decided to finish our holiday in Ischia Mezzatore hotel as our friends have been recommended it to us. The worse hotel we have ever stayed (staying in JK...
1. After spending 3 weeks on Amalfi coast we decided to finish our holiday in Ischia Mezzatore hotel as our friends have been recommended it to us. The worse hotel we have ever stayed (staying in JK Capri, Capri Palace, Belmond and Eden Rock). 2. Our room smelled cigarets as somebody was smoking in it before. Usually when you come in to the hotel room you have nice fresh smell, here it???s dusty cigaret smell. 3. The worse breakfast ever, a la carts menu, it a mess somewhere English somewhere written in Italian, some things like waffle or truffle omelet has additional price, ???8 and ???12 respectively, after we have checked with staff they didn???t know why prices r there, most likely prices were just not removed, probably were too busy. 4. Horrible quality of food. Please see attached pic of avocado for breakfast, it wasn???t only black it wasn???t even not riped and sluggish. Bresola was dry and tasted sour as it???s not fresh, salmon was served half frozen and wasn???t tasty at all. 5. Room rate includes lunch. Probably it was done to take more money for the room during COVID. Unfortunately, staff doesn???t understand that it???s not free lunch, this lunch is included in the room rate and been paid for. You have to wait 40 mins to get a table as space is small and tables just located one on another. When we asked if it???s possible to book a table for tomorrow lunch to don???t wait. Women on reception replied in exact words: No, all guest waiting in the line and you will stand and wait with others. And this waiting time with as they claim 22 rooms occupied from 50 due to COVID. 6. Staff on the reception is not aware that check in time in hotel is 3 pm and check out at 12. When we arrived we have been informed that check in time is at 4 pm after asking why it???s at 4 pm, we got room around 2 pm. Before check in out we have been informed they will be kind to keep our room for us until 12, I have paid it till 12 and check out time is 12!! 7. The most you can see attitude of hotel is that they arrange for you transfer on arrival and on check out they don???t care. I got a feeling like you came, spent money and now you can go, we don???t care how you get to port.
View full review