Lombardy is a region that has plenty to offer visitors and has been popular with tourists for hundreds of years. Located in the north of Italy, its capital, Milan, is known as the country's fashion hub, but it also boasts a rich history and is a great starting point for trips to the Lombardy's picturesque lakes.

North of the city you'll find Lake Como, the most glamorous of Italy's lakes, whose charming shores have attracted the rich and famous for centuries. As one of Italy's largest regions, Lake Garda's western towns can also be found in Lombardy, including mountainous Limone and the beautiful Gardone Riviera. Those wanting a quieter escape will find what they're looking for in Lake Maggiore, or head away from the tourist crowds completely in Lake Iseo, where you'll find yourself in peaceful surroundings in the heart of the Franciacorta region – a place known for its excellent sparkling wine of the same name.
Start planning your Citalia holiday by getting in touch with one of our Personal Travel Planners.

Lines open: Monday to Saturday 09:00 to 17:30 Bank Holidays 10:00 to 16:00
Lombardy Multi Centre Holidays
Take a look at our suggested itineraries for inspiration, or call our Personal Travel Planners on 01293 765055* for a bespoke multi centre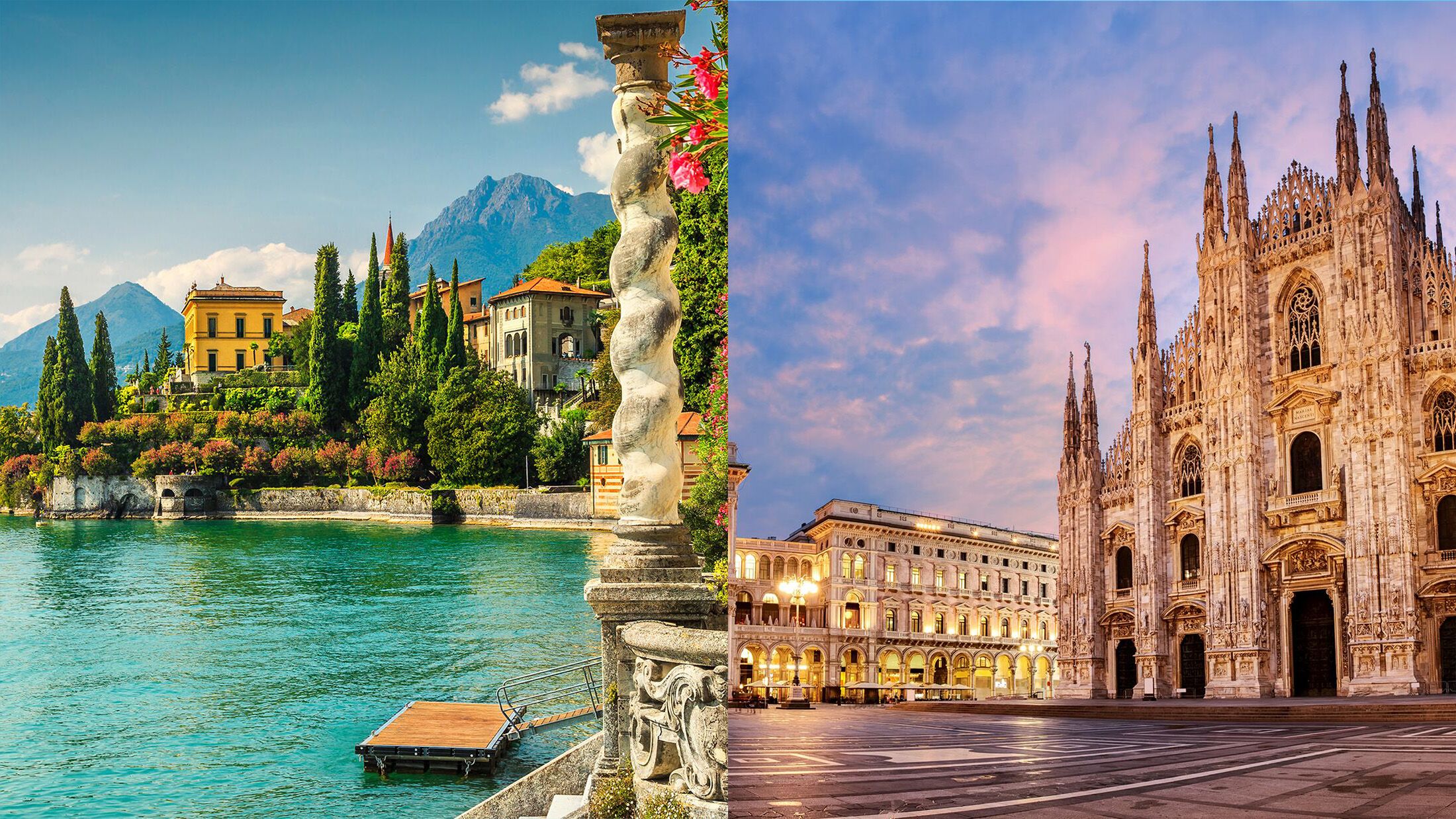 8 day suggested trip
Cross over into Switzerland and take the Bernina Express
Explore Lake Como's picturesque towns by ferry
Visit opulent lakefront villas and gardens
Window shop and sightsee in Milan
Handpicked hotels in Lombardy
Discover the real Lombardy while staying in one of our carefully selected hotels
Flight Information
For Milan, Lake Como and Lake Maggiore, we would recommend flying to Milan Malpensa (MXP). Direct flights to Milan are available from Birmingham, Edinburgh, London Gatwick, London Heathrow, London Luton, London Stansted and Manchester and take approximately 2 hours. Direct flights to Milan Bergamo (BGY) are available from London Stansted, Bristol, Manchester, East Midlands and Belfast and take approximately 2 hours. For Lake Iseo and Lake Garda, Verona (VRN) is the best option. Direct flights to Verona are available from Birmingham, Bristol, Cambridge, Glasgow, London Gatwick, London Stansted, Manchester, Newcastle and Southampton and also take approximately 2 hours.
Visa Information
At the current time, British citizens do not require a visa to visit Italy.
Tipping
You don't have to leave a tip in Italy – most Italians don't tip for restaurant meals, bar drinks, taxi rides or hair and beauty treatments. However if you do leave a tip, you might receive quicker service.
Introduction to languages