Palio di Siena short break
This four-day short break includes tickets to one of the world's most famous horse races, the historic Palio di Siena. Staying just outside the city centre means you get a peaceful pool and garden to retreat to when you're not watching the race or seeing the sights.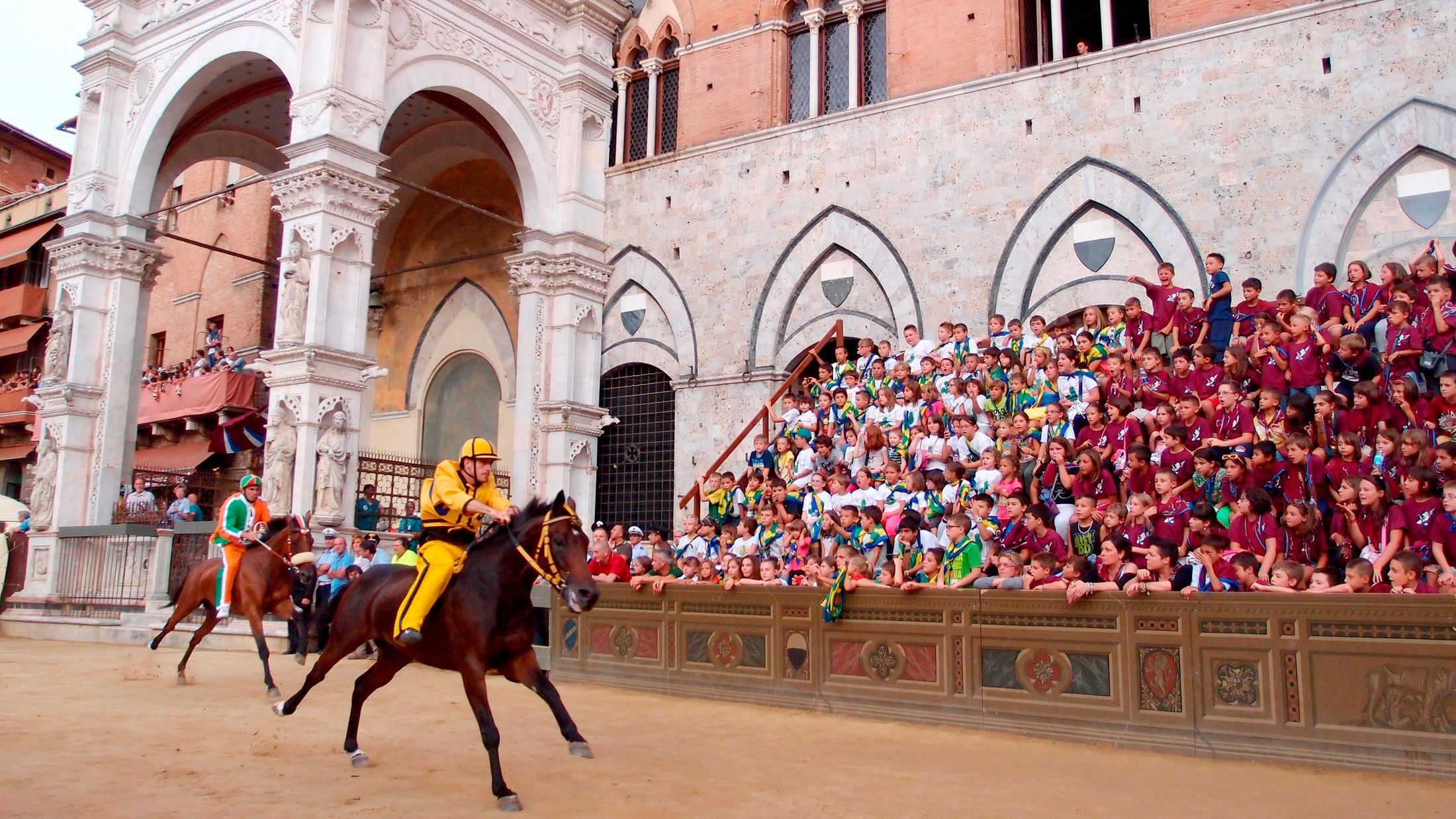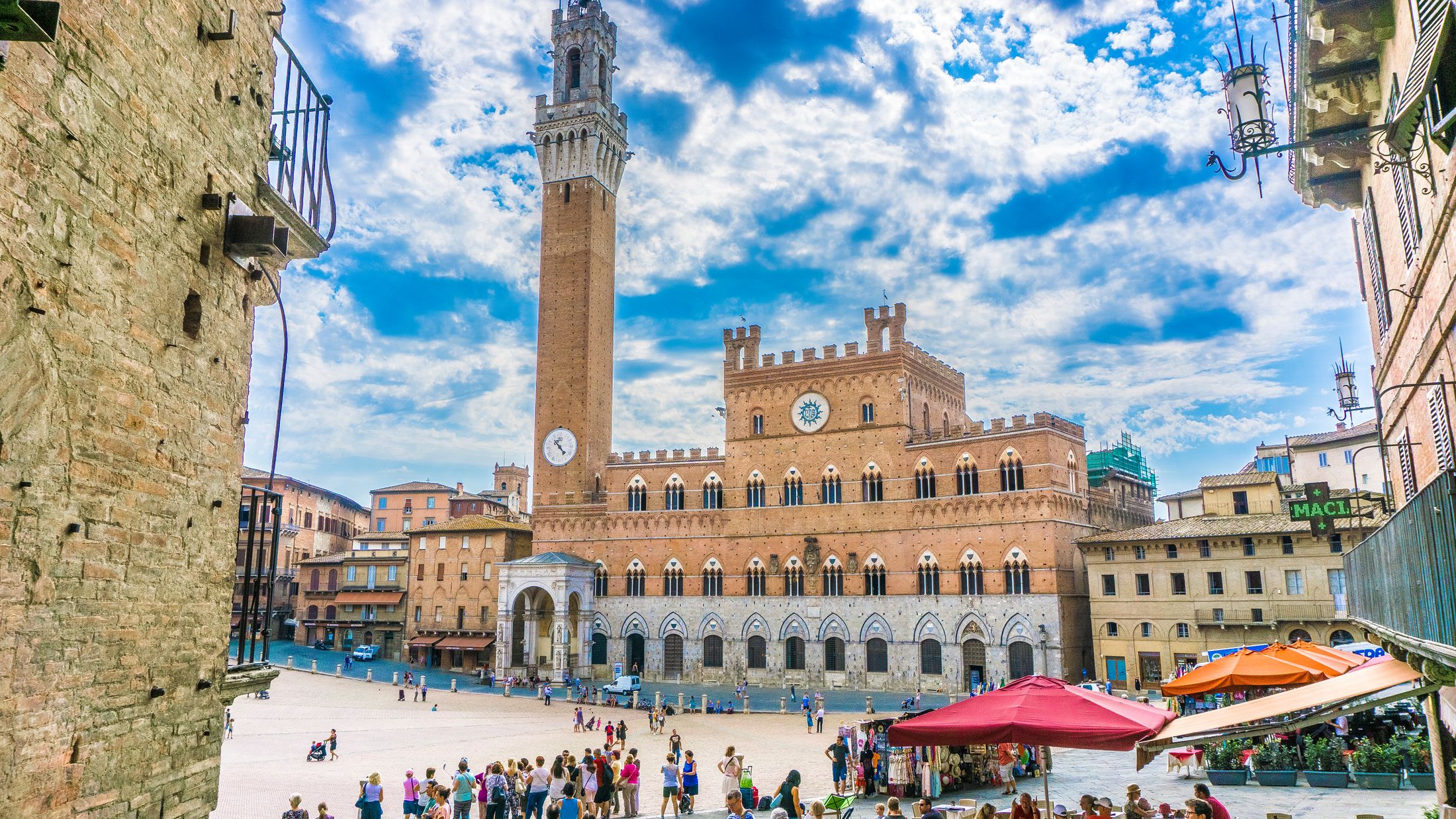 Trip Itinerary
Day 1 : UK - Siena
After flying into Pisa, you'll pick up your hire car and drive the 90 minutes to Hotel Garden or similar, a lovely property set in parkland on the outskirts of Siena. For dinner, tuck into Tuscan specialities on the terrace of the hotel's La Limonaia restaurant. Choose a local wine to go with it – a white from San Gimignano or a red from Chianti or the Val d'Orcia.
Day 2 : Siena
This morning, head out to explore Siena's UNESCO-listed centro storico – it's about half an hour's walk from the hotel. The winding streets are lined with ochre-coloured townhouses; follow them to the shell-shaped Piazza del Campo. Tomorrow it'll be packed to the rafters for the race, but today you can wander around freely, stopping for a coffee at one of the cafes and admiring the Gothic Palazzo Pubblico (town hall). Pop inside and climb the steps to the top of the Torre del Mangia for amazing views over the city and surrounding countryside.

A few minutes' walk away is Siena's other headline attraction, the Duomo. Clad in green and white marble, it's as beautiful outside as it is in. Look out for the incredible etched marble floor tiles (some parts are covered most of the year, but unveiled in honour of the Palio) and the 13th-century Gothic pulpit.

Summertime temperatures can top 30 degrees in Tuscany, so spend the afternoon relaxing by the pool, before wandering back into town once it's cooled down for dinner at a local trattoria.
Day 3 : Siena
Today's the big event: il Palio. Horses from 10 of the city's 17 contrade (districts) race around the Campo, cheered on by thousands of spectators. It's one of the most exciting events in the Italian calendar, and being there to witness it is an unforgettable experience.

You can choose to watch from the stands or from an apartment overlooking the square. You'll take your seats at either 3pm or 4pm, depending on which race you're attending – the Palio di Provenzano (2 July) starts at 4.30pm, while the Palio dell'Assunta (16 August) begins at 3.45pm. First, there's a historic parade, with representatives from each contrada dressed up in traditional gear. The atmosphere then builds and builds, before the race starts at 7pm or 7.30pm – read our first-hand account of watching the Palio to find out what to expect on the day.
Day 4: : Siena - UK
You'll head for home today – although we'd recommend adding a few extra days to your stay to explore more of Tuscany. San Gimignano and the Chianti countryside are easy driving distance from Siena, while direct buses can get you to the centre of Florence in around an hour.
4 days from £1,249 per person
Practical Information
Flight Information
The majority of international flights arrive into Pisa airport (PSA). Direct flights to Pisa are available from Belfast, Bristol, East Midlands, Edinburgh, Glasgow, Leeds Bradford, Liverpool, London Gatwick, London Heathrow, London Luton, London Stansted, Manchester and Newcastle and take approximately 2 hours.

Visa Information
At the current time, British citizens do not require a visa to visit Italy.

Tipping
You don't have to leave a tip in Italy – most Italians don't tip for restaurant meals, bar drinks, taxi rides or hair and beauty treatments. However if you do leave a tip, you might receive quicker service.