Traditional feel with relaxing pool area and gardens
A 15-minute downhill walk from the centre of Cefalù and the sandy beach
Located on the hills overlooking Cefalù and surrounded by wonderfully landscaped gardens, this welcoming hotel has an elegant yet traditional style that combines Mediterranean décor with North African Moorish touches. The Hotel Alberi del Paradiso's immaculate guest rooms have been tastefully decorated using a neutral palette.

Tucked away on the edge of town in a tranquil residential spot, the hotel offers a range of facilities including an outdoor restaurant, a wellness centre (payable locally) and a sheltered car park. To the west of the hotel lies the Santa Lucia promontory and to the east, the majestic La Rocca that provides the dramatic backdrop to Cefalù and its twin-towered Norman Duomo.

The town centre's Piazza del Duomo is less than one mile away and can be reached by foot or by taking the hotel's complimentary minibus service during the day. Cefalù's sandy beach can also be reached with this shuttle bus or a 15-minute downhill walk.

The Alberi del Paradiso's peaceful surroundings provide an ideal base from which to explore the medieval town of Cefalù and enjoy a relaxing holiday by the sea.
The hotel has 55 rooms (official rating 4 star). 7 night minimum stay in August (01 - 31 August)

Child prices apply to ages 2-12 years.
Facilities
Bars & Restaurants
Al Capone Restaurant
Included With: Bed & Breakfast
Dress Code: Gentlemen are required to wear long trousers during the evening.

Chef Roberto Bonvissuto serves up traditional Sicilian cuisine and fresh Mediterranean dishes using local produce, which can be enjoyed on the terrace during the summer months. For the perfect accompaniment to your meal, over 100 Sicilian wines are kept in the hotels cellar as well as national and international champagne and desert wines.

Opening Times
Breakfast: 7.30am - 10am
Lunch: 1pm - 2.30pm
Dinner 7.30pm - 9.30pm.
Bar
The hotel's bar offers a variety of drinks and serves snacks between 10pm - midnight. Terrace available and swimming pool service provided.
Beach & Pools
Private Beach
A private beach is available for guests with complimentary use of sunbeds and umbrellas. It's normally in use from June to September and a minibus provided transport to and from the beach (must book in advance).
Swimming Pool
The heated swimming pool is normally in use from May to October and complimentary pool towels are provided.
Spa & Wellness
Small Gym
The gym is available free of charge.
Wellness
A wellness centre is available and payable locally.
Activities & Entertainment
Tennis Court
The tennis court is available free of charge however there is a cost for using it during the evenings when floodlights are required. Equipment is available at reception and you can purchase new balls.
For Families
Children's Playground
There is a small children's playground with swings and a slide.
Wifi, parking & Shuttle
Wifi & Parking
Stay connected with the wifi free of charge.
On-site parking is available free of charge.
Shuttle Service
A complimentary minibus operates to the beach and Cefalù centre (usually from 9am - 7pm, depending on the season).
About the location
Holidays in Cefalu give you a microcosm of the best of Italy. Whatever attracts you to Sicily, or even the beautiful country itself, you'll find it in this coastal town whose character greatly overcomes its modest size. Whether you're looking for modern metropolitan culture, to explore absorbing historical heritage or simply to settle in for long sun drenched days on luxurious beaches living the true la dolce vita, Cefalu has it all.

Situated on Sicily's Tyrrhenian coast a short way east of Palermo and in the shade of the large headland La Rocca, Cefalu holidays offer something for families, couples and adventurers. From the imposingly grand Cathedral to the ancient Roman Baths there is no shortage of sightseeing opportunities, while families with younger children will love the long golden sandy beach. Couples will adore a leisurely romantic stroll through the cobblestone streets or walk to the top of La Rocca to take in an idyllic sunset before heading back into town and dinner at one of Cefalu's many fine restaurants.
Transfer time
The hotel is 1 hour 30 minutes from Palermo airport. Return private transfers included. To change your transfers or book car hire instead, simply call us once you've completed your booking.
Classic Twin Room
Max 3 adults, 1 child
Classic Twin Rooms overlook the gardens and are decorated in a traditional style with a queen-size bed or twin beds on request.
20 - 24m²
Twin Superior Side Mountain or Garden View with Balcony
Max 2 adults
Superior Rooms are a little more spacious and have side mountain or garden views from the balcony.
20-25m²
Twin Deluxe Side Sea View Balcony Room
Max 3 adults, 1 child
Deluxe Rooms offer more space and have a king-size bed or twin beds on request. They overlook a side sea view from the balcony.
22-25m²
Prestige Front Sea View Balcony or Terrace
Max 2 adults
Prestige Rooms have a front sea view and terrace and are furnished with cherry wood and a queen size bed.
25-28m²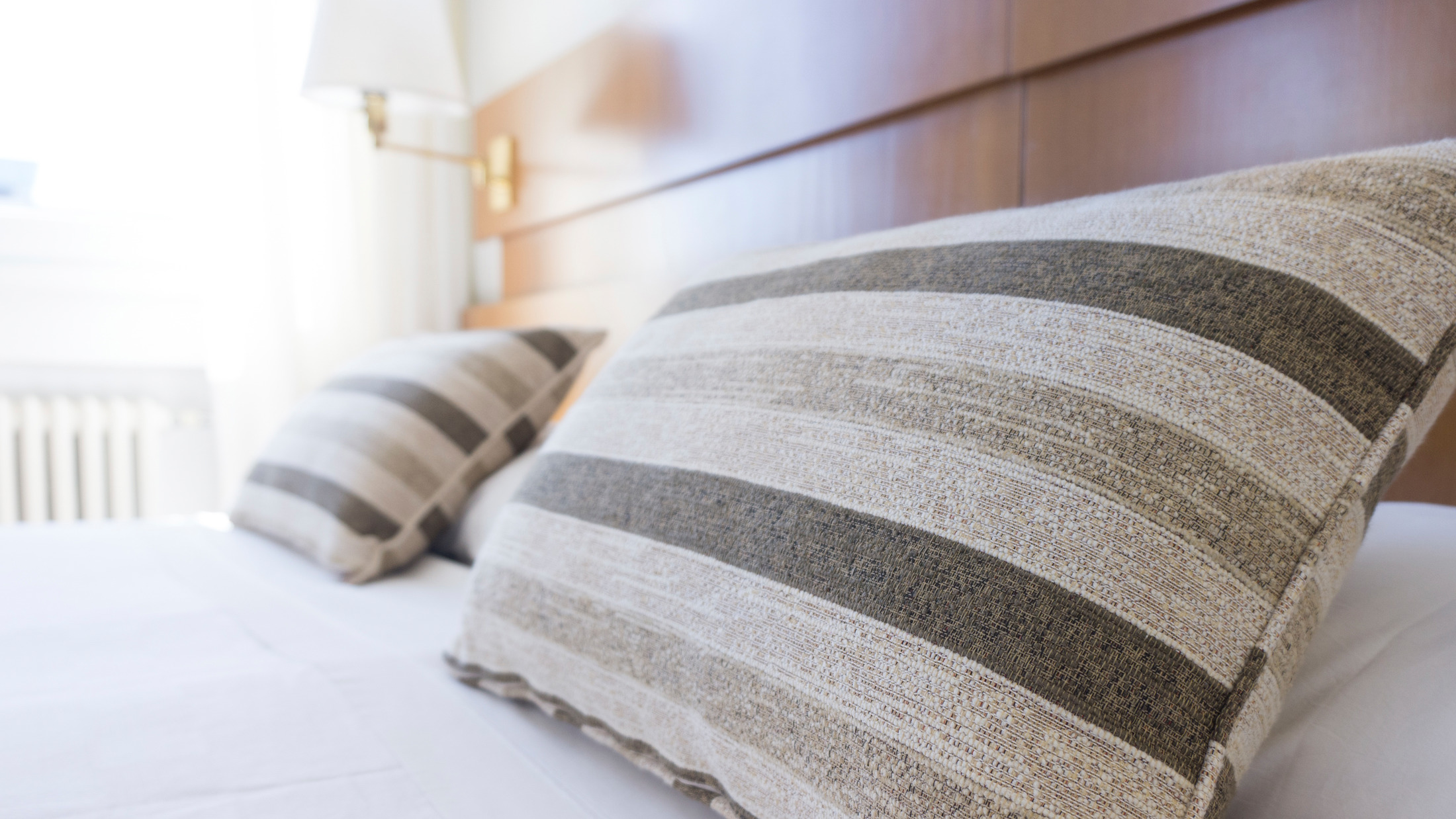 Suite Sea View Or Town View Balcony
Suites consist of two rooms and feature a king size bed. Enjoy the views from the terrace or balcony.
43m²
Free Night Offer
1 Free night for stays of 7 nights completed between 01 September - 30 November 2020.

Based on 1066 traveller reviews

82% of travellers recommended this hotel
Travellers Ratings
What to expect
Reviews
"
lovely setting but serious flaws in this hotel
CharlesH159, Nantwich, England, United Kingdom
Feb 12 2020
Good bedrooms and public areas. Food and service in the restaurant were awful and chaotic in the evenings esp for groups like Riviera ...no evidence of management. This is a privately owned hotel...
Good bedrooms and public areas. Food and service in the restaurant were awful and chaotic in the evenings esp for groups like Riviera ...no evidence of management. This is a privately owned hotel. Elsewhere in Italy such are very well run as the owners are very hands on.
View full review
"
A Meditarranean experience par excellence.
R1158,
Nov 06 2019
This charming hotel is tucked away from the hustle of the city,yet one can walk to the city centre in 15 min. An ancient manor house converted into a hotel,it gives full play to an authentic...
This charming hotel is tucked away from the hustle of the city,yet one can walk to the city centre in 15 min. An ancient manor house converted into a hotel,it gives full play to an authentic Mediterranean ambience,replete with all the usual amenities like swimming pool (with a lovely view of the sea in the distance),bar,multi-cuisine restaurant,etc.A complement of friendly and attentive staff ensure that all your needs are taken care of.Rooms /bathrooms are of high standard.Food is excellent. A very special feature of the hotel is that it has its own private beach front,and there is a regular shuttle bus that ferries guests to and from the beach.The beach is sandy,and there is an enclosed cove that makes swimming safe and enjoyable.Deck chairs and umbrellas are available at a nominal cost.Nearby restaurants provide food and drinks,but beware,they do not accept credit cards,only cash.This we learnt the hard way,and had to go back to the beach the following day just to settle the bill. Another attraction of this hotel is that it has a sister hotel (sorry,cannot remember the name) located next to the Marina,which affords a terrific view of the sea,and they have a magnificent restaurant that one simply must visit for dinner,in order to experience the delight of an excellent meal in full view of the Mediterranean sea,allowing for a most romantic interlude. All in all,highly recommended!
View full review