Private beach and fantastic seafront location
10 Minute walk to the historic centre of Cefalù
With its own private beach and fantastic seafront position, the Cefalù Sea Palace is an ideal choice for a comfortable stay in Cefalù. Guest rooms are spacious and elegantly furnished, equipped with modern comforts and large balconies with either garden or sea views. Days can be spent relaxing on a sunlounger on the sandy beach (the hotel has a private section on the beach and sunbeds and parasols are available for guests) or by the pool, which has a whirlpool and children's section.

Just a 10-minute stroll along the beach is the beautiful historic centre of Cefalù, where you'll find plenty of restaurants and bars, as well as interesting sites including the Cathedral with its splendid plaza. The Cefalù Sea Palace also has a health centre and spa with whirlpool baths, sauna, Turkish baths and an array of treatments on offer that are sure to relax you. Traditional Mediterranean cuisine is served at the hotel's restaurant and beautiful, panoramic views over the sea can be enjoyed from the roof garden.
The hotel has 83 rooms (official rating 5 star). Child prices apply to ages 2-12 years.

Minimum stay 7 nights (3 nights between 25 Mar - 30 Oct 2020)
Facilities
Bars & Restaurants
Restaurant
Included With: Bed & Breakfast, Half Board
The restaurant offers the opportunity to sample traditional Sicilian dishes as well as modern cuisine, all made using top quality ingredients.

Open 01 May - 31 October

7am - 10am & 7.30pm - 9.30pm
Roof Garden
Take a seat on the roof garden to enjoy the views of the sea and Cefalu's beachfront.
Beach & Pools
Private Section of Beach
Hotel guests can enjoy a private section of the beach that's equipped with sunbeds and parasols, free of charge.
Swimming Pool
The hotel's pool has a whirlpool and a children's section.
Spa & Wellness
Health Centre and Spa
The hotel's health centre is equipped with a fitness room, whirlpool baths, sauna, Turkish bath and hair salon.

Opening times: 9am - 1pm & 2pm - 7pm
Wifi & Parking
Wifi & Parking
Stay connected with the wifi free of charge.
Parking is available free of charge.
About the location
Holidays in Cefalu give you a microcosm of the best of Italy. Whatever attracts you to Sicily, or even the beautiful country itself, you'll find it in this coastal town whose character greatly overcomes its modest size. Whether you're looking for modern metropolitan culture, to explore absorbing historical heritage or simply to settle in for long sun drenched days on luxurious beaches living the true la dolce vita, Cefalu has it all.

Situated on Sicily's Tyrrhenian coast a short way east of Palermo and in the shade of the large headland La Rocca, Cefalu holidays offer something for families, couples and adventurers. From the imposingly grand Cathedral to the ancient Roman Baths there is no shortage of sightseeing opportunities, while families with younger children will love the long golden sandy beach. Couples will adore a leisurely romantic stroll through the cobblestone streets or walk to the top of La Rocca to take in an idyllic sunset before heading back into town and dinner at one of Cefalu's many fine restaurants.

Transfer time
The hotel is 1 hour 15 minutes from Palermo airport. Return private transfers included. To change your transfers or book car hire instead, simply call us once you've completed your booking.
Superior Sea View Room
Max 3 adults
Superior Sea View Rooms have side sea views from the balcony.
30m²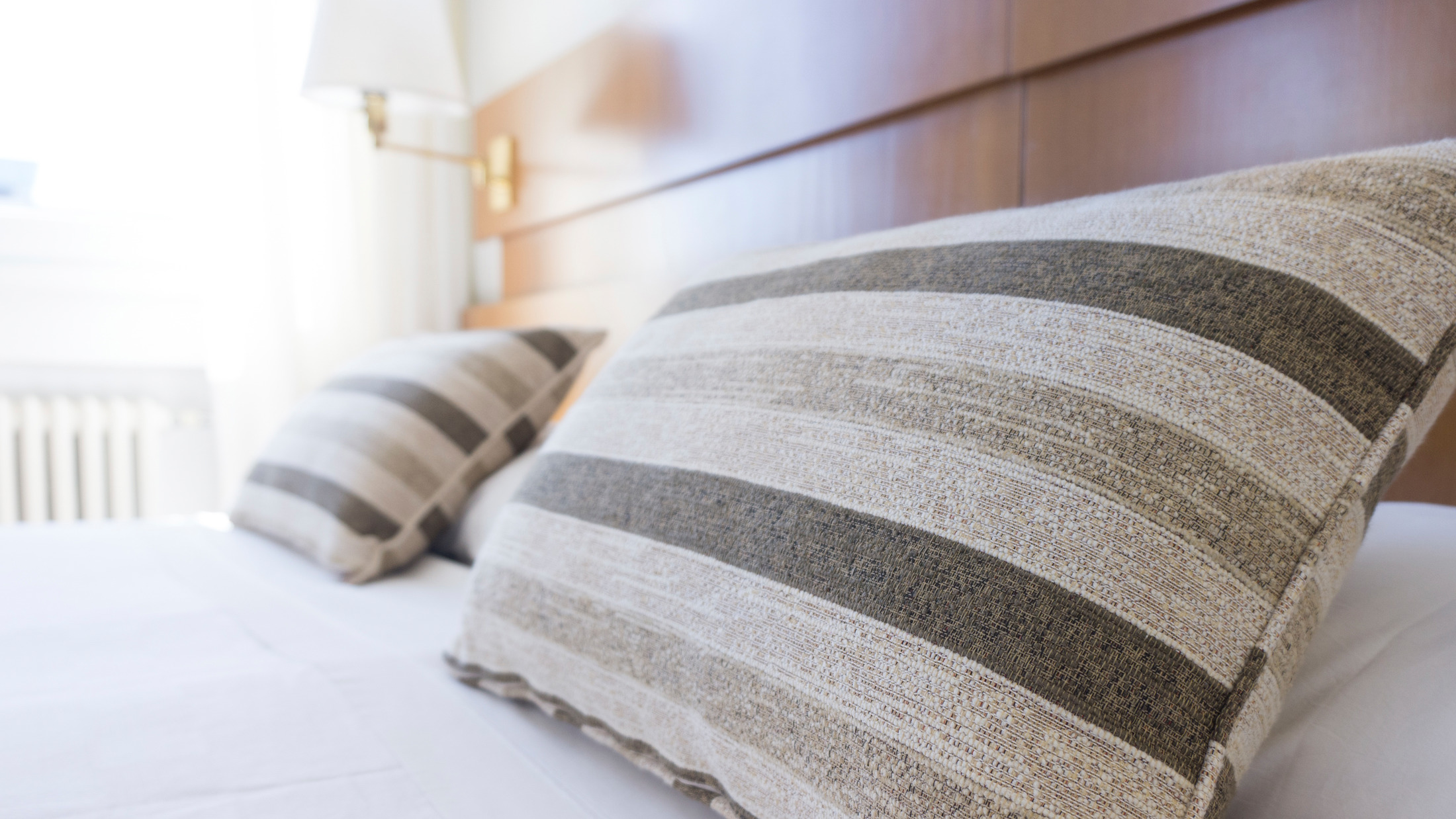 Club Room
Max 3 adults
Club Rooms are quiet and welcoming with large balconies.
30m²

Based on 977 traveller reviews

84% of travellers recommended this hotel
Travellers Ratings
What to expect
Reviews
"
Great stay, just too short.
JHighton, Manchester, United Kingdom
Oct 13 2020
Just come back after a few days break with my friend to get the last of the sun. We did book the 4* Victoria Palace which was next door but one, it's 6 years younger but had more of a, modern feel...
Just come back after a few days break with my friend to get the last of the sun. We did book the 4* Victoria Palace which was next door but one, it's 6 years younger but had more of a, modern feel. We were annoyed that they'd merged us into the Sea Palace without notice. The pool area beach area of the 5* sea Palace is slightly better, but there's no much in it. We liked the breakfast, felt sorry for the 1 lady who had to serve everything to everyone from the buffet as we couldn't help ourselves due to COVID rules. Rooms were imacculate (although I really do not like bed spreads) duvets are do much better! 1 pillow each is a bit stingy though and no uk tv, could be my only complaint if I was being picky. We lurrrrved the beach area, the sun loungers with the built in face shades we really appreciated. The sea was warm despite it being October. Cefalu is beautiful. Lots, still open despite Covid. The gourmet supermarket behind the hotel was a great find too. We drove from the airport, had free parking at the hotel and had a quick pitstop in Mondello for lunch and but more sun before catching the Plane Home. Palermo Airport was great and getting through security at Manchester was a breeze with the new face and digital scanner terminals. We do hope to come back soon. It really was, our fav late holiday spot.
View full review
Wheatiescully, Munich, Germany
Sep 27 2020
This is not the hotel I booked or wanted to stay at. I booked a stay at Victoria Palace and with no prior notice was moved to their sister hotel Cefalu Sea Palace a one minute walk away. I booked...
This is not the hotel I booked or wanted to stay at. I booked a stay at Victoria Palace and with no prior notice was moved to their sister hotel Cefalu Sea Palace a one minute walk away. I booked Victoria Palace b/c the website says it's a newly built luxury hotel with modern in-style decor. Cefalu Sea Palace is the complete opposite of newly built and in no way resembles luxury. I was assured it was a 5 star and I would be upgraded for my trouble. (I wasn't) Dreary, dark, depressing and outdated describes this hotel. I'm not quite sure how this can even be called 4 star. The room was decorated entirely in dark chocolate brown and paintings on the wall were not even hanging straight. For a "4 star", there was no coffee in the room, which is a shame b/c the coffee at breakfast was undrinkable. I found the staff here to be completely indifferent to their guests - showing little to no interest or appreciation that we pay alot of money to stay at your hotel and are your guests. Only once in 4 days did someone at the front desk greet me with "hello" when I passed by. I've truly never seen such poor customer service or hotel staff that are so unwelcoming. Understanding Covid restrictions on the breakfast buffet, there are improvements that should be made. There is no order to the buffet - sometimes only one employee is out trying to serve all the food to many people lined up. The third day I was so frustrated at the chaos that after one trip to the buffet I left and went outside to a real coffee bar to eat. I did not bother going the fourth morning - the breakfast and atmosphere was not worth it. If you can avoid paying for it, I'd book without breakfast and go outside to eat. Being in Italy you would expect good coffee but they use a machine that makes fake premade coffee that basically tastes like water. Also regarding Covid - many guests were permitted to walk and sit around the lobby not wearing masks. I saw most housekepers not wearing masks, including one who came in my room to clean while I was inside. The front desk didn't always wear them or had them under their chin. There was little social distancing at the private beach - sunbeds close together with no space between people.
View full review