Free shuttle service to

Cefalù

's centre
A range of sporting activities available for guests
A stay at the Baia del Capitano would be an all-round relaxing experience for any guest, whether that be a couple on a romantic holiday or a family seeking fun-based activities for their children. Located in the sun-filled bay of Mazzaforno, (approx. 4km from Cefalù's historical centre) it doesn't take long to be fully immersed in the normalities of the local way of life, and with the private beach a mere 400 metres from the hotel, it would only seem right to sink yourself into the sun-absorbed sand and order a refreshing beverage from the conveniently placed beach bar. If guests prefer a quieter scene then they can recline by the pretty pool area, under the shade of the olive groves. In the evening, choose to dine in either the indoor or outdoor garden Kefale restaurant, where the chef will tantalise your palate with a menu full of traditional Mediterranean dishes.

There's plenty to keep the kids entertained too, with a host of activities made available, including the free use of the Tennis courts and Table Tennis, as well as the hiring of bicycles, quad bikes and more unique experiences such as Scuba diving lessons and personal training sessions.

Guestrooms at the Baia del Capitano are enriched with character and split between two parts of the property, with some providing views to the lush gardens and others with the customary, but highly sought after outlook to the Mediterranean Sea.
The hotel has 46 rooms (official rating 4 star). Minimum of 5 nights in high season (between end of July and August).
Facilities
Bars & Restaurants
Restaurant Kefale
This restaurant offers light lunches, themed dinners, a Sicilian buffet and Gala dinners. There are two dining areas, one of which is indoors and the other is outside in the garden.
Bar
The hotel features an indoor bar which is perfect for those wanting a relaxing morning espresso or cappuccino. Also featured is a pool bar (open seasonally) which serves light lunches, alcoholic beverages and ice creams throughout the day.
Beach & Pools
Private Beach
Located 400 metres from the hotel, the private section of beach at Mazzaforno Bay offers a tranquil escape for guests. A free shuttle service serves customers to and from the property.
Swimming Pool
Surrounded by gardens full of olives groves is the wonderful pool and hot tub.
Activities & Entertainment
Sports Activities
Tennis courts are available.
Wifi, Parking & Shuttle
Wifi & Parking
Stay connected with the wifi free of charge.
Free parking is available
Free Shuttle Service
A free shuttle service to the coast and Cefalu is available for guests running throughout the day. If you want to take a more unique mode of transport, the hotel offer a three-wheeled vehicle which will take you to and from the beach (a charge of €5 per person applies and can only carry a maximum of 3 people per journey, paid locally).
About the location
Holidays in
Cefalù
give you a microcosm of the best of
Italy
. Whatever attracts you to Sicily, or even the beautiful country itself, you'll find it in this coastal town whose character greatly overcomes its modest size. Whether you're looking for modern metropolitan culture, to explore absorbing historical heritage or simply to settle in for long sun drenched days on luxurious beaches living the true la dolce vita,
Cefalù
has it all.
Situated on Sicily's Tyrrhenian coast a short way east of Palermo and in the shade of the large headland La Rocca,
Cefalù
holidays offer something for families, couples and adventurers. From the imposingly grand Cathedral to the ancient Roman Baths there is no shortage of sightseeing opportunities, while families with younger children will love the long golden sandy beach. Couples will adore a leisurely romantic stroll through the cobblestone streets or walk to the top of La Rocca to take in an idyllic sunset before heading back into town and dinner at one of
Cefalù
's many fine restaurants.
Transfer time
The hotel is 1 hour 20 minutes from Palermo airport. Return private transfers included. To change your transfers or book car hire instead, simply call us once you've completed your booking.
Double Room
Max 3 adults
Double Rooms are a lovely combination of contemporary and traditional with large spaces in both the main bedroom and bathroom.
Double Room Balcony
Max 3 adults
These Double Rooms feature a balcony with a garden view.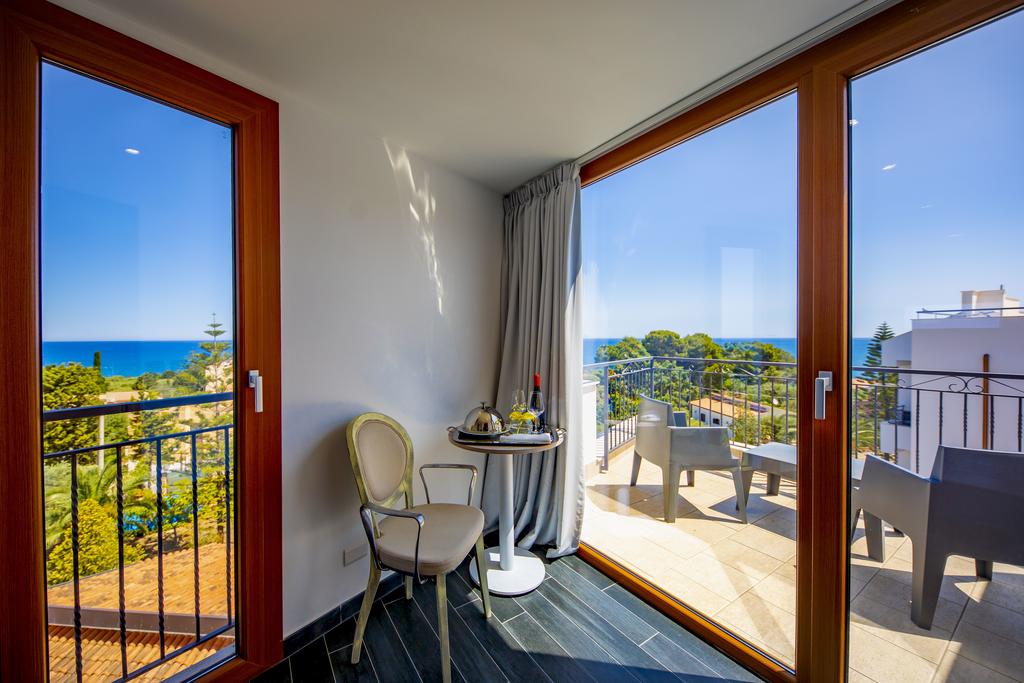 Double Room Balcony Sea View
Max 3 adults
These Double Rooms are north facing featuring a balcony overlooking the Tyrrhenian Sea.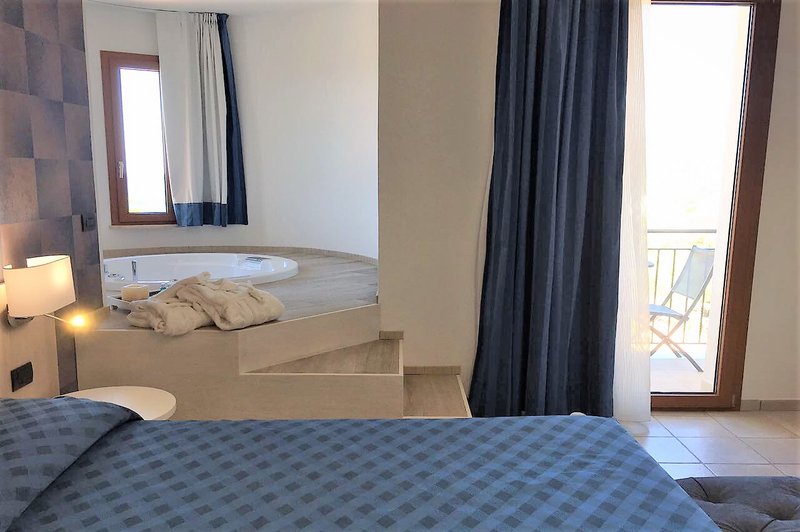 Deluxe Room
Max 2 adults
Deluxe Rooms are fresh and modern with a balcony equipped with table and chairs.
Early Booking Discount
15% Early booking discount for stays completed between 01 March - 30 November 2021 booked by 30 April 2021.

Based on 465 traveller reviews

71% of travellers recommended this hotel
Travellers Ratings
What to expect
Reviews
fashionvictim0, Adliswil, Switzerland
Oct 27 2019
We really enjoyed our stay at Baia del Capitano. The staff was very friendly and helpful. The hotel has its own reserved area at a small sand beach in 5 min. walking distance. We loved the jacuzzi...
We really enjoyed our stay at Baia del Capitano. The staff was very friendly and helpful. The hotel has its own reserved area at a small sand beach in 5 min. walking distance. We loved the jacuzzi bathtub in our room and the pool.
View full review
"
great room and experience
bobn36, Ottawa, Canada
Oct 04 2019
When we arrived it was lunch so we checked in the room had an ocean and pool view... more pool than ocean but hey... we saw para sails from the mountain at sunset no complaints. Lunch in the...
When we arrived it was lunch so we checked in the room had an ocean and pool view... more pool than ocean but hey... we saw para sails from the mountain at sunset no complaints. Lunch in the garden was excellent and reasonable. We also had dinner in the garden on another night.... a great first class meal with excellent service and food. the hotel offers a shuttle to the town if you need it . We had a car but took the shuttle one day and the car another. both options worked well
View full review